With great distance and high accuracy - The RL-H5A is a next generation self-levelling construction laser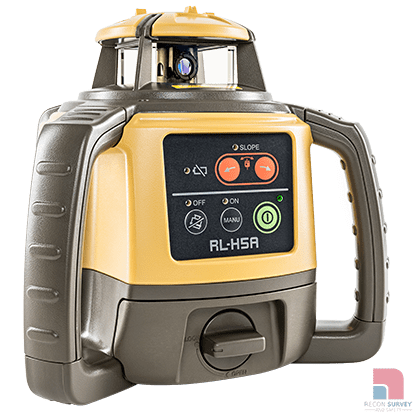 Why Recon Survey & Safety?
Recon Survey & Safety are proud to stock a huge range of only the highest quality Surveying Accessories and consumables. From reconditioned and new lasers, cable avoidance tools, road wheels to line markers. Our manufacturers include Leica, Topcon, Nedo, Spectra, Seascope and Radio Detection, to name a few.

Our staff are fully trained and will go above and beyond to match our products with your needs

Our customer support is second to none – users rave about how we don't rest until every issue is solved to their satisfaction.

With 128-bit SSL security with advanced encryption you are guaranteed that your purchases are safe.
Real talk from our real customers
Loyal customers, they don't just come back, they don't simply recommend you, they insist that their friends do business with you.
Massive thanks to Nick for sorting out the Topcon RLH5 laser and digital receiver! After many messages and questions (which I'm sure he was getting fed up with in the end lol) I finally decided on this set up. Outstanding customer service, fast delivery and even better products at good prices! Many thanks



I needed a machine mounted laser receiver, I got In touch with these guys, they most certainly know they're stuff. If you in the market for any survey equipment then look no further. Would definitely use these guys in the future for my next purchases.

Our most popular products
We pick the very best so you can be assured of the quality. There can be no compromises when it comes to materials, ease of wear, and durability.